There is no official trail to the top. Our guess as to the best route was validated as we found evidence of other feet having passed this way before. The going was steep and slow but, by just keeping at it, soon we were at the top.
It would be so easy, and a terrible shame, to injure oneself the day before the big ride.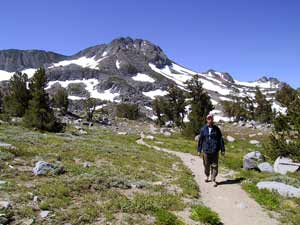 Here I am, safely on a real trail again, ready for the trek back to the car.