Eventually we were on the final climb to the pass.
Nothing but miles of climbing to be done.
The group split up with Vivian, Patrick and I leading. I heard Patrick breathing heavily. Then he fell behind.
Vivian and I rode the remainder of the way up. This was close to the top.
Wanda and Vivian at the Summit. 8,512 feet.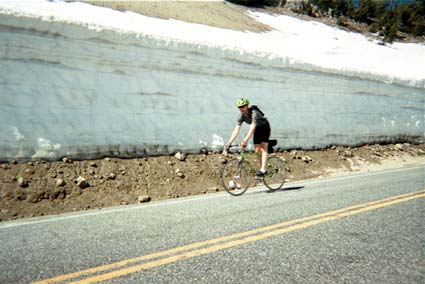 Michael arrives at the summit.