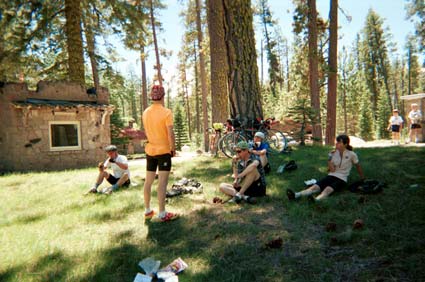 Just inside the park we stopped for lunch.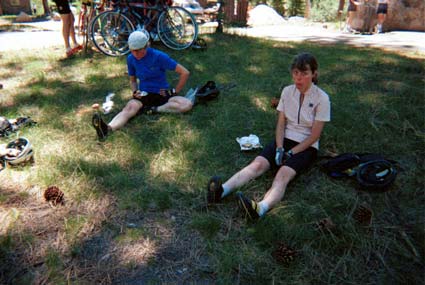 And stretched.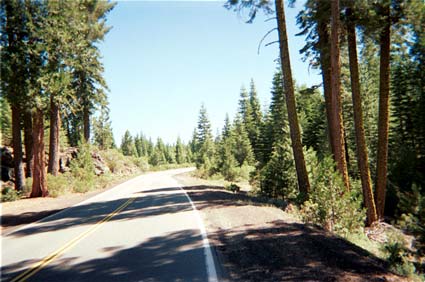 Then pushed on .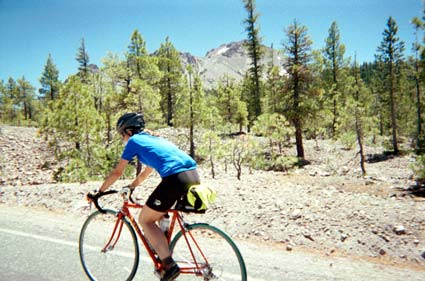 There was a peak to the left, but this was not Mt. Lassen.
There was a controlled burn in one section of forest that had us riding through smoke. It was no fun.
But we climbed up out of it.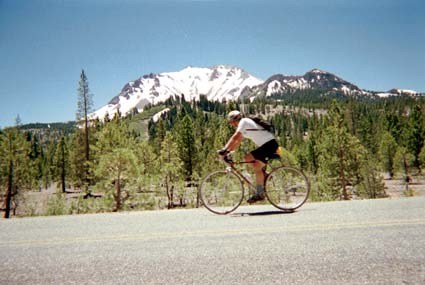 This was our first clear look at Mt. Lassen. Our route goes around to the other side where the pass is.