From the summit back to Dales Station is over 50 miles of almost all down hill riding. The first part is steep; the sort of descending that is all braking and steering—holding on for dear life. But outside of Lassen Volcanic National Park the descent is less howling and more the sort where you crank away in your biggest gear—my kind of descent. I left the others behind and blasted away with all I had.
The further down the hotter it became. Soon it was like a furnace.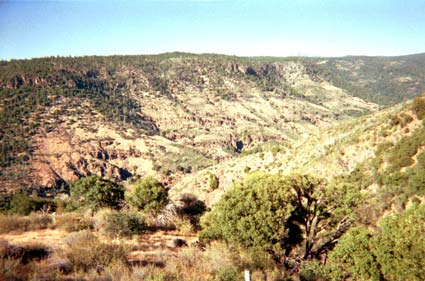 This is looking back at a vista point. Mt. Lassen is back there to the right.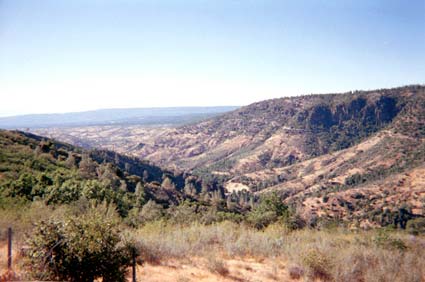 And this is the view down into the Central Valley. Still miles to go. I got back to Dales Station and went to the tavern at the cross roads where we were to meet. Ten minutes later Vivian arrived; and three minutes after that Patrick, to be followed shortly by the others.
That's it. Another event completed. We had dinner at the tavern and drove back to the Bay Area that night.